Antiquity and the cutting edge blend like cardamom and cinnamon at a new Yemen-focused specialty coffee shop in Dearborn, Michigan, called Haraz Coffee.
At the shop, brews through traditional Turkish and Yemeni methods can be purchased through decidedly modern means such as Dogecoin and Bitcoin.
Opened by Hamzah Nasser this past April, the cafe accepts both cryptocurrency and United States Dollars, while more European-style esprresso-based drinks and drip-brewed coffees are also available alongside the traditional brews.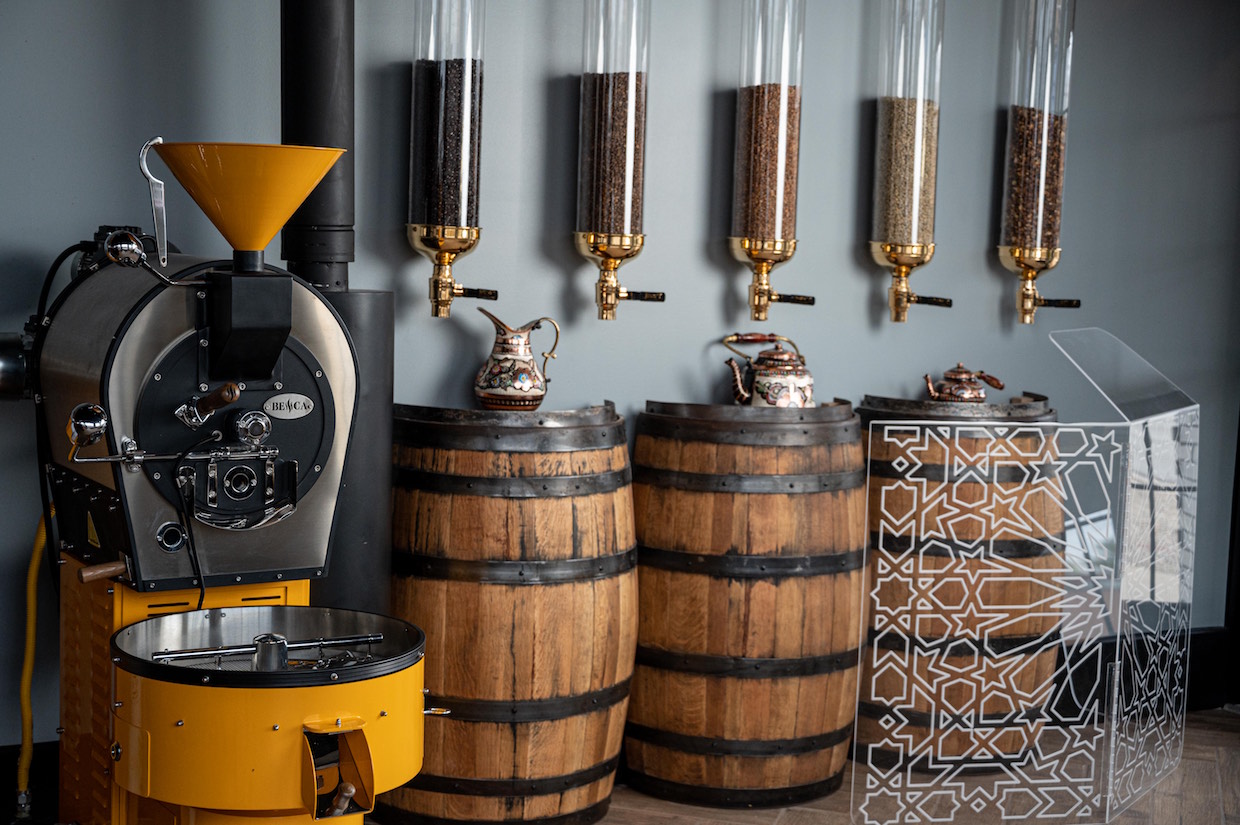 All the coffees are roasted on site by Nasser, who described the cryptocurrency option as a kind of fun experiment both for customers and for him as a shop owner.
"It was like, 'let's see how the future is going to be,'" Nasser recently told Daily Coffee News. "If I had $1,000 in sales in cryptocurrency last month, today that's about $1,600-$1,700, but it could go vice versa — it could go down to zero. Right now I'm comfortable as the margins are not too risky, but if sales got to a point where it's very risky, we could just cash them out on a daily basis."
Amidst the abundant honeycomb patterns and burnished wood touches within the shop, a backlit wooden world atlas includes plaques denoting various milestones in coffee's centuries-long journey through human history.
The earliest point identified is Yemen, the land of Nasser's family and heritage, as well as the source of origin for the company's key ingredient today.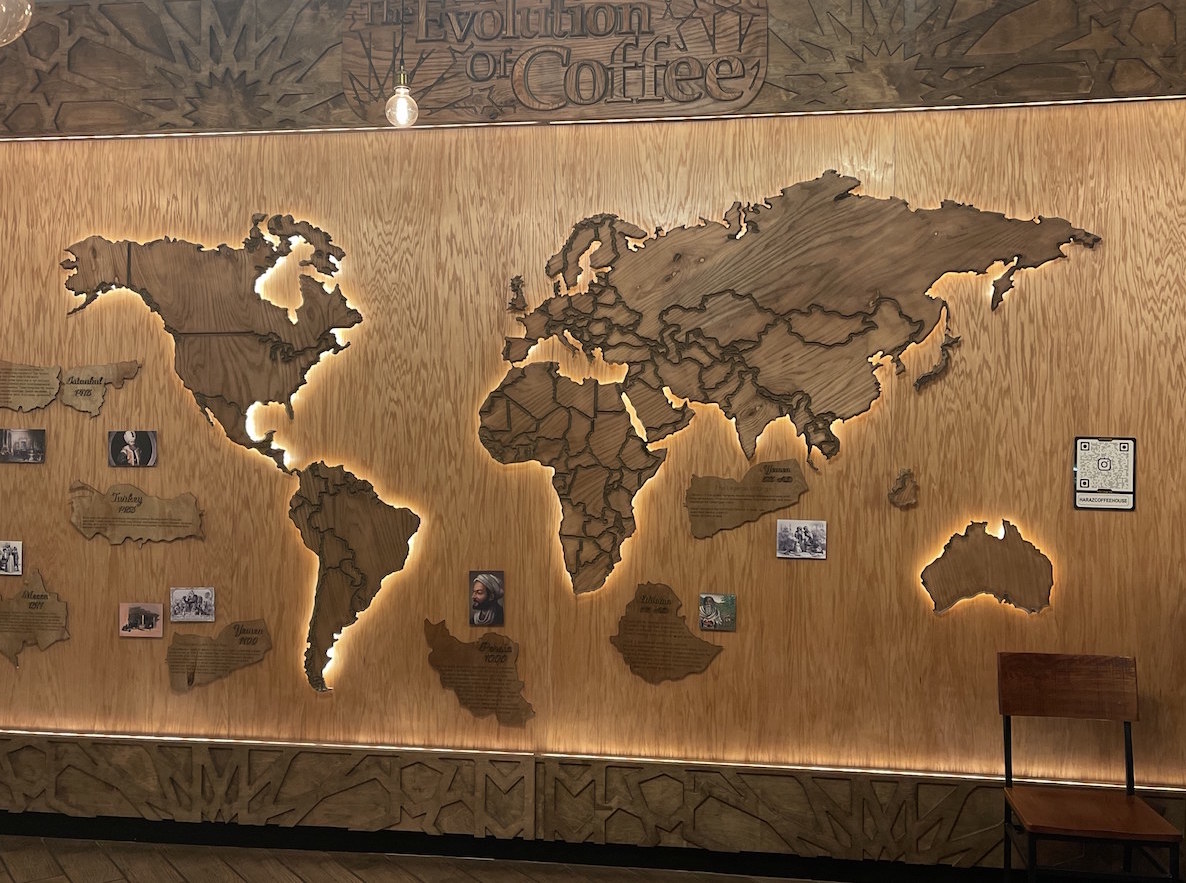 "We have partners that are farmers over there in Haraz [Yemen] that we buy coffee from, because that's where we believe coffee was discovered," Nasser told Daily Coffee News. "And behind our business model is our mission."
By supporting Yemeni farmers through the purchase of their beans at sustainable prices, Haraz Coffee hopes to help dissuade the production of the drug khat, and return to coffee production as a sustainable means for livelihood.
"We are offering them money to get rid of the khat tree that has taken a lot of farms," said Nasser. "It's a drug tree that people are planting in Yemen, and we're paying people to unearth them and plant coffee trees. We're even paying farmers for the five years until the coffee trees mature and they're able to pick out coffee beans from those trees."