Going without coffee brings out the monster in all of us — a foe Nancy Alvarez and Shannon Smith want to defeat with beans and brew under the name Monster Coffee Roasters.
The two LGBTQ-plus-supportive women of color launched their company in Long Beach, California, earlier this summer, hoping to make quality coffee not only more fun and familiar, but more inclusive and affordable, too.
One way they're attempting to reach those goals is through ditching the method, mystique and cost of espresso in favor of cold and manual brews.
"The espresso machine is great, but it shouldn't be the standard," Nancy Alvarez recently told Daily Coffee News. "We do not use an espresso machine and do not plan to acquire one in the future. We want to leave behind Eurocentric views of coffee, and appreciate coffee that is authentic to its origins. We want to highlight traditional methods that are more reflective of how the rest of the world drinks coffee."
Monster Coffee Roasters Founders Shannon Smith and Nancy Alvarez at their location in Long Beach.
Alvarez spent her childhood in El Salvador, where she recalls passing by coffee farms, witnessing production processes and seeing all the labor that went into coffee production. One thing she did not see regularly among the people growing coffee: espresso.
"This is why I am so passionate about traditional methods for coffee, because people that grow it don't usually drink espresso," Alvarez said. "It is not a good way to taste the flavor, but it is also so expensive and complicated that it limits who can access it."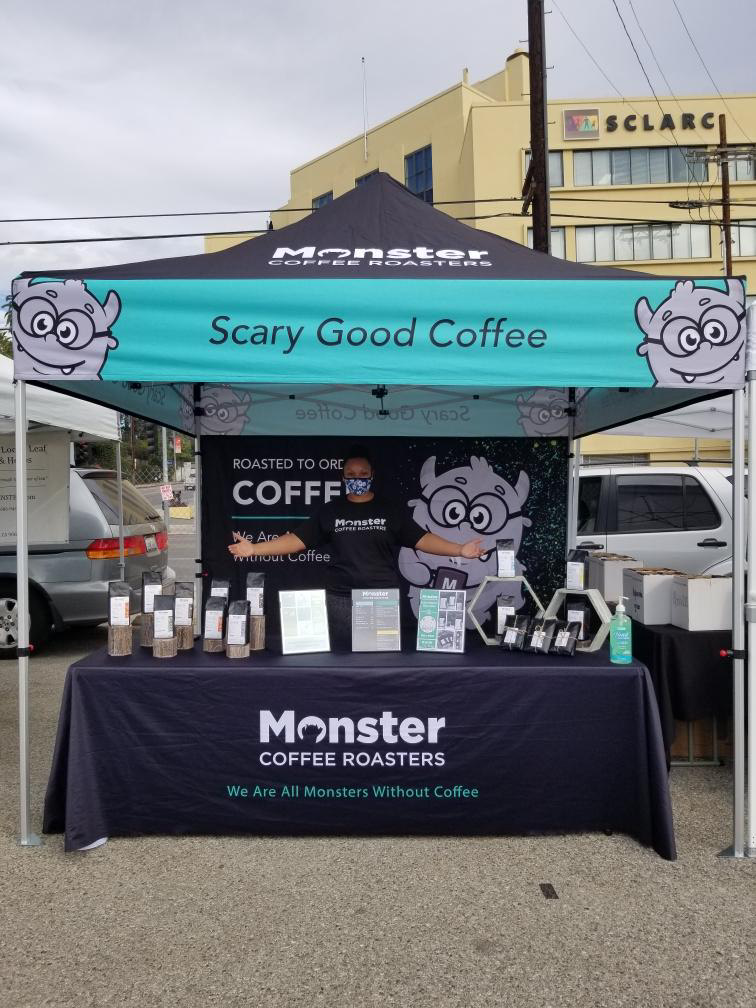 Monster currently roasts its beans on equipment owned by nearby Temecula Coffee Roasters. Bagged whole and ground coffee is sold online and at pop-up events at Long Beach commercial kitchen where Monster also produces its cold brew. Alvarez and Smith are presently building sales while planning to pursue further brick-and-mortar goals, in spite of the barriers that exist in the coffee industry.
"Being a woman of color in society can be a barrier in and of itself, but it also has ramifications for capital, resources, and information," said Alvarez. "Men dominate many aspects of the coffee industry; these environments are not always welcoming and can be intimidating at times."